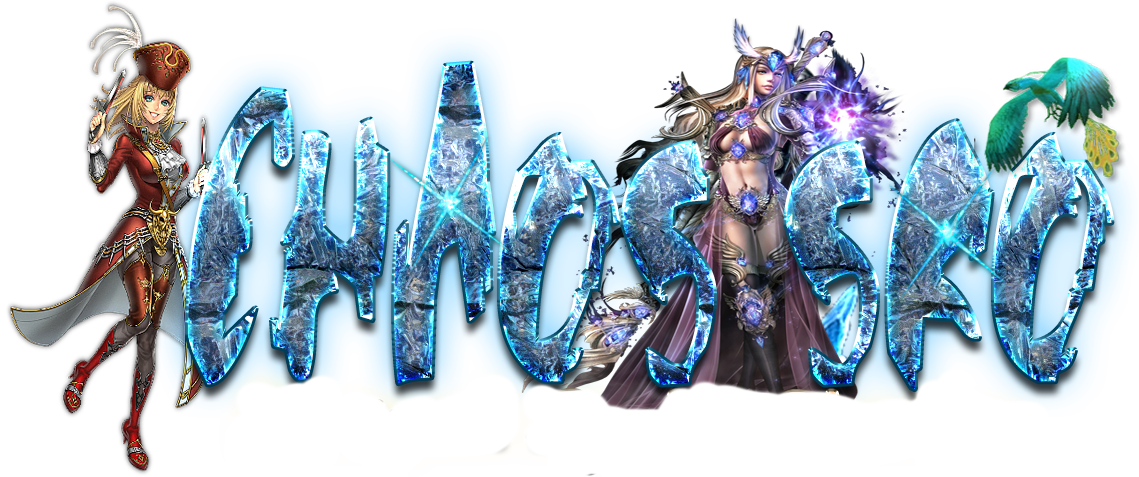 Selam millet, son zamanlarda oyuncularımızın arttığını (ayrıldılar: düşünüyorlardı: ya da iyi bir güncelleme bekliyorlardı) ya da son kademe sahip olduklarını fark ettik.
Böylece EGY B'yi salıvermeye ve tüm sistemi değiştirmeye karar verdik.
Şimdi sistemimiz Arena Paralarına dayanıyor ve 106'dan fazla çeteye düştü.
Ayrıntılara gidelim​
Chaos-Reborn iyi bir zaman ile oynamak tamamen ücretsizdir. Oyunumuzda her şey var. Bir şans ver.​
Gönderimizi dikkatlice okuyunuz, bize katılmak için sisteminizi bulacaksınız​


Oyunu zaten test ettik ve tüm sorunların ortaya çıkması sorunu çözüldü. Gecikmesiz bir oyun sunacak iyi bir sunucuya sahibiz çünkü herkesin gecikmeden nefret ettiğini biliyoruz​


News >> ChaosReborn

News >> ChaosReborn

Chaos-s

Download >> Chaos Online

Join the Chaos Reborn Discord Server!
​

Sistemimizi değiştirdikten sonra, sistemimiz artık Arena Paralarına bağlı. Hangi oranı yüksek çetelerin elde edilebilir​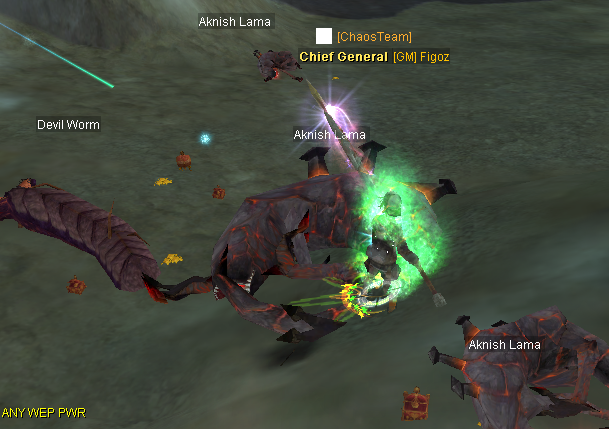 Arena Coin Nasıl Gidilir?
Drop from mobs 106 ~ 110​
EGY A eşyaları nasıl alınır?
Wep: from FGW
Set / Acc: by arena at NPC
Shield: by arena at NPC​
EGY B ürünleri nasıl alınır?
Upgrade EGY A +10 no adv to EGY B (scroll at item mall)​
Düzenlenmiş şehirler: - We add mobs 105 ~ 110 at Samarkand and mobs 90 ~ 99 at Const
​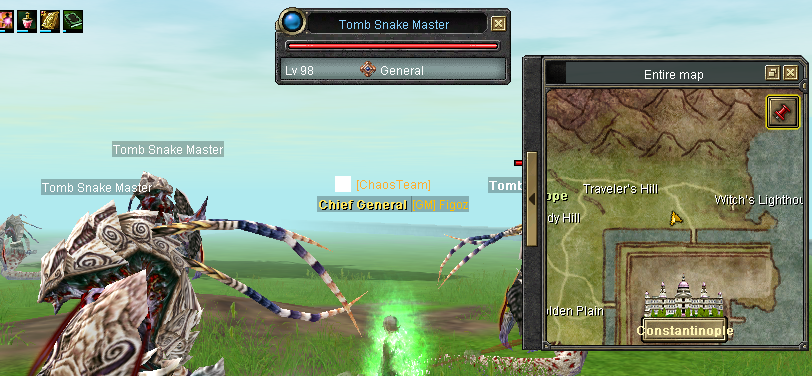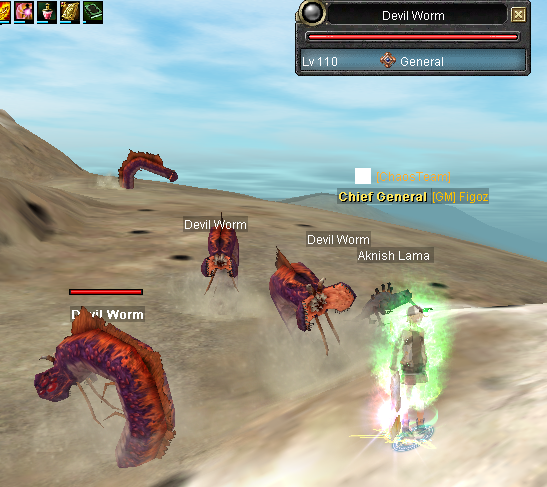 Bahsettiğimiz gibi, bazı düzenlemelerle dengeli bir kapak 110 yapmaya çalışıyoruz. Bu yüzden biz bunu yapmadık (4x chn .. vsc) .. Sadece ab ve ch inşaları arasında denge kurabilmek için kendi becerilerimizi geliştirdik.
Daha sonra dengelemeyi açıklayacağız​

Blade / Sword
: -

Phy. Fence give 50% phy dmg absor. like EU Phy Fence (max 2 players)

Mag. Fence give 50% mag dmg absor. like EU Phy Fence (max 2 players)​
Bow
: -

Gives you a 40% probability to get Fear debuff for 10 sec

Gives you a 5% phy dmg​
Glaive / Spear
: -

Increased your party member 10k HP for 10 mins

Life control buff for
Spear
only gives him 50% dmg buff​
Cold
: -

6% phy damage absor. passive buff

6% mag damage absor. passive buff​
Lightning
: -

Spirit of Reflect give a change to reflect phy and mag damage​
Fire
: -

Increased 9 critical passive buff​
Force
: -

New ress buff like EU black ress

New group ress it'll your nearby died pt members

New heal buff

New Phy. and Mag. buff for pt members

New 20% damage buff for
all builds
can be enabled at lvl 1​


How to get Silks:-
1- Daily r.w silk (everyday you login you will get silks as a gift)
2- Reborn System
3- Reach MaxLvl event (finished)
4- Job Unique in Job Room
5- Job Points system. PM [BOT]System with JobPoints for more info
6- From Diamond Box dropped from Roc and Medusa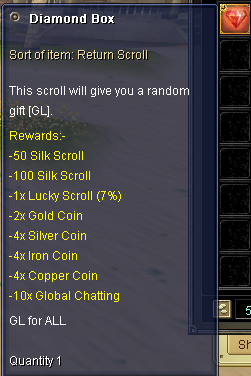 How to get Arena Coin:-
Drops from mobs at Samarkand and Alex (106~110)​

How to get Immortal:-
1- At Item Mall by silk
2- At NPC by gold
3- Drop from unique:-
Job Unique drop 1~2 (100% rate) at Job Room​
4- Weekly unique rank AutoReward (Check Special UniqueRank page)​

How to get Silver/Gold coins:-
1- Drop at Job Temple unique
2- At NPC by gold
3- From Gold and Diamond Boxs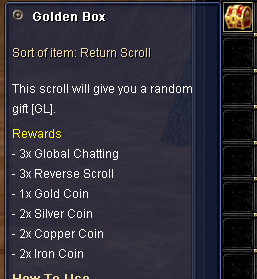 How to get Reverse Scroll:-
1- At Item Mall by silk
2- Drop from titan uniques:- 2~3
Tiger Girl
Uruchi
Captain Ivy
Cerberus
Isyutaru
Lord Yarkan
Demon Shaitan​

Yüksek ve üstü dmg'yi önlemek için maksimum artı 12 adv ve +16 ADV (4) yapmaya karar verdik.
Ve bu bizim filtre özelliklerimizden biridir. Yani hile yapmanın yolu yok​

Sadece 11D'yi değil, her dereceyi sevenler için yeni silah stilleri ekledik.​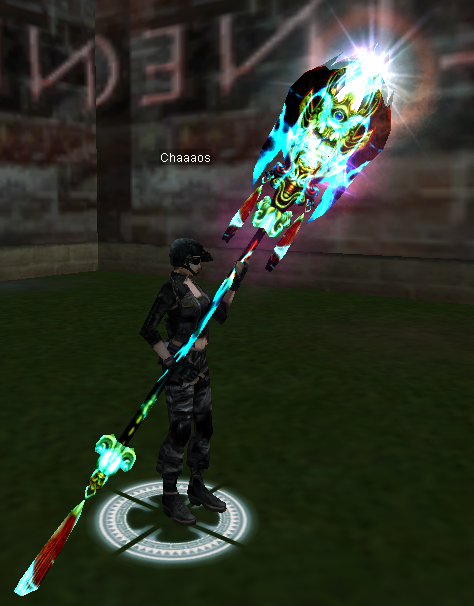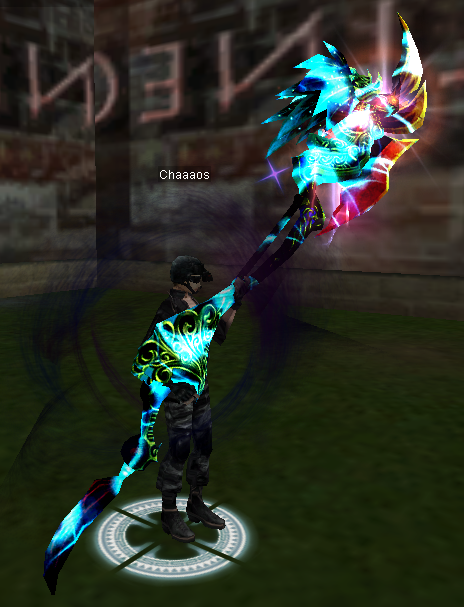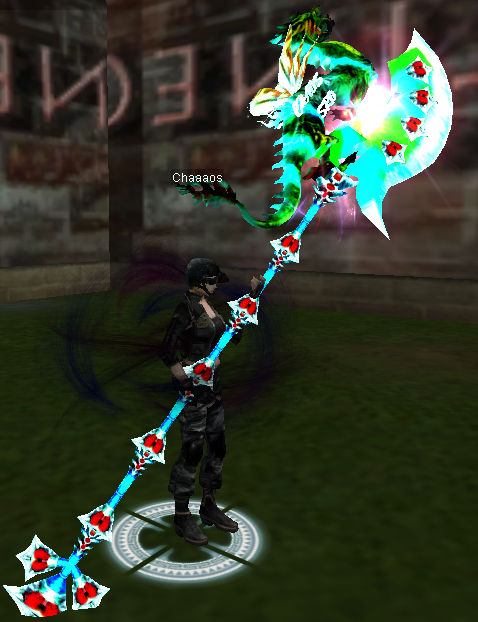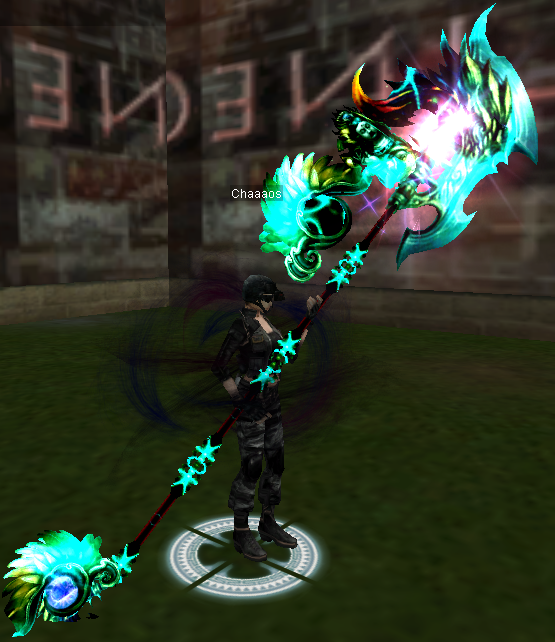 Benzersiz öldürmeyi seven oyuncular arasında büyük bir rekabet olacak, tüm rakiplerin herkes için faydalı olacak kendi damlasına sahip olacaklar.​
Normal Unique
All normal Unique dropping Golden Box, beside its useful for Weekly Unique Rank.
Each unique = 2 points​
Titan Unique
All titan Unique dropping reverse scrolls, beside its useful for Weekly Unique Rank.
Each unique = 3 points​
Medusa Unique
Medusa is one of the biggest unique at sro. So we add a good drop at it and at its Unique
It's 1x Diamond Box drop.
2 times per day​
Roc Unique
Medusa is one of the biggest unique at SRO. So we add a good drop at it and at its Unique
It's 3x Diamond Box.
Every Monday​
Altın ve Pırlanta Kutu düşme oranı% 50
​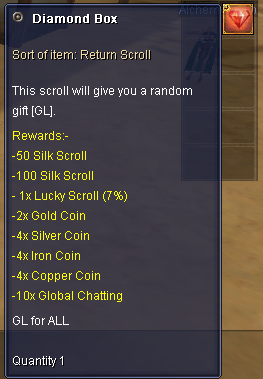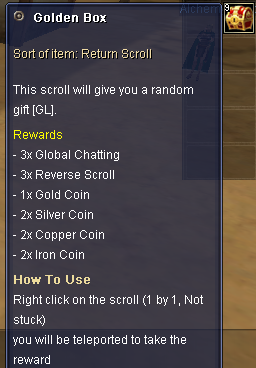 Düşünmek için çok zaman harcadık. Yani, bu hesabı güvence altına almanın en iyi yolu, karakterinizi güvence altına almaktır.
Sizi korurken, kimse sizinle bir şey yapamaz. ID-PW SİZİNİZ VARSA EVEN

Herhangi bir sunucudaki normal sistem her bir öğeyi kilitlemektir. Her öğeyi kilitlemek çok zaman alacak. Fakat bu sistemin her şeyi kilitlemeyeceğini, ağları kilitleyeceğini ve sadece ayarlanacağını gördük. Bu da ipek / iksir / altın / depo gibi diğer eşyalarla çalınma şansını verecek
Buradaki yeni sistemimiz, tüm karakterinizi içinde bulunan tüm öğelerle kilitleyecek. Ve evet iksir / depolama gibi her şey ... vb. Yanında karakterinizi 1 siparişle kilitleyeceksiniz. Kilidini açmak ile aynı bu, 1 sipariş ile olacak​
Lock System info
Q: What is the meaning of my item locked!!
A: When someone put his hand on ur ID-PW he can not do this things at ur locked items...​
[*] Can not plus
[*] Can not drop
[*] Can not exchange
[*] Can not stall
[*] Can not trade
[*] Can not sell
[*] Can not store at storage
[*] Can not store at guild storage​
Advises:-​
[*] Don't give ur secret word or PIN to anyone
[*] Don't forget ur secret word
[*] Save ur Secret words at any TEXT at ur PC/lap​
Info:-
- To lock ur char. : [!lock xxxxxx]
> xxxxxx: is your password which is numbers or letters
- To unlock ur char.: [!unlock xxxxxx]​
Hint: you can change your pw everytime you unlock your char​






Level Cap|110
Mastery Cap|330
Race|EU / CH
EXP / SP|40x
EXP / SP PT|80x
Item Drop|10x
GOLD Drop|2x
HWAN|10x
Union Limit|2
Guild Limit|30
Max Plus | +12 no adv
Advanced Elixir|Enabled
Fortress|Bandit
PC Limit|8
Job PC Limit|2
BA Limit|2
FW Limit|2
FW Buffs|Enabled​

Well, here is the important thing in any sro (+ing). So we tried our best to make it little easier to get a higher + (not hard and not that easy)​
Server Rate:​
1 ~ 5|100%
6|80%
7|80%
8|65%
9|30%
10|15%
11|10%
12|5%​

We have enabled
2 GS
and 2 Agent to avoid any lag issues in the game. Every GS can hold back over 50k mobs and every Agent can hold over 1k player, so don't worry about any lag can be found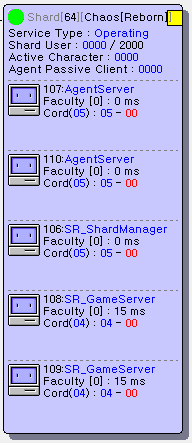 You'll start with lvl 1
You'll create your new char with full set and wep +5 FB (61%) 1D Sun
And for fun, we add Emoji skills with every new char :)
With 28 day Gpet as a gift​

We have changed zerk style to our own style. We hope u like it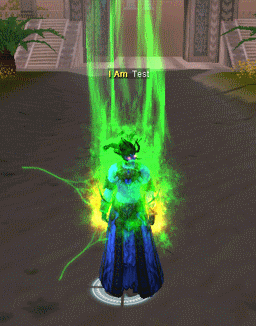 We have add 5 kinds of GodBlessing, one is free for the beginners and four from F10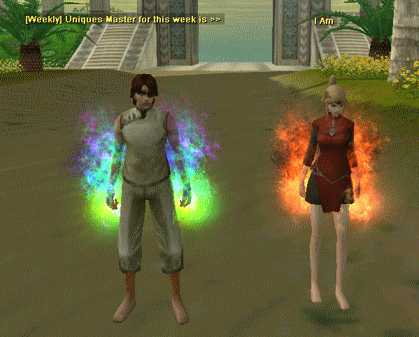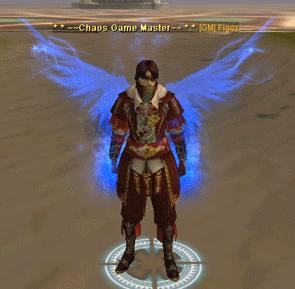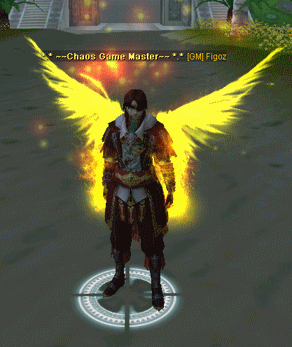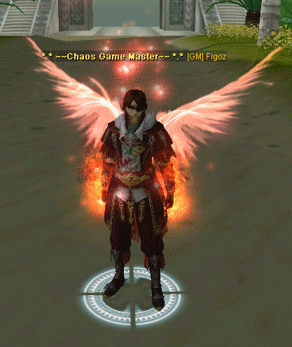 We have a new Devil skills with unlimited time. When you died you can do the buff again.
And it will not finish till you removed it or die​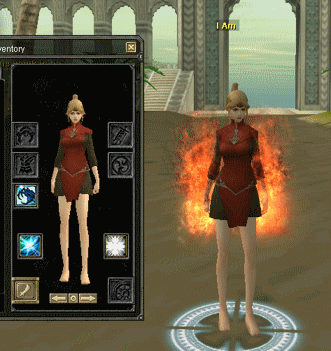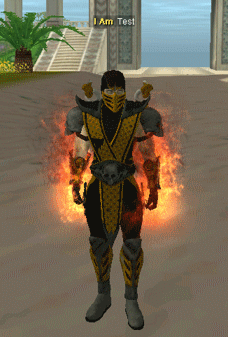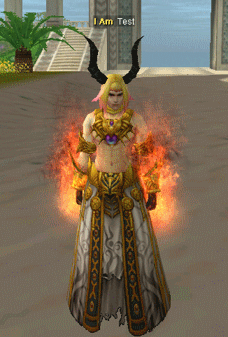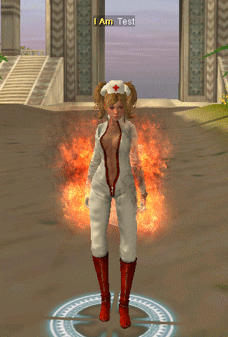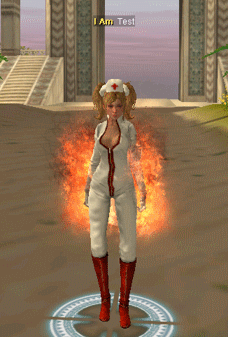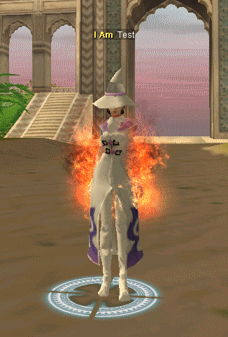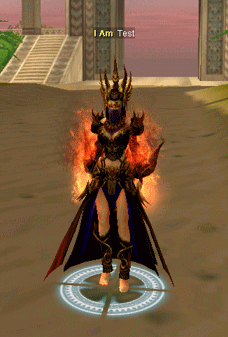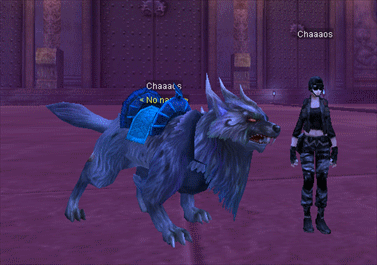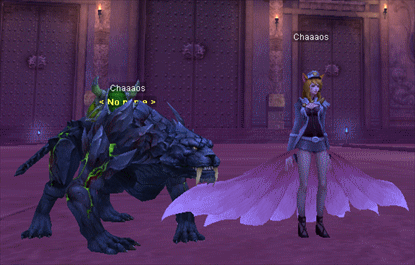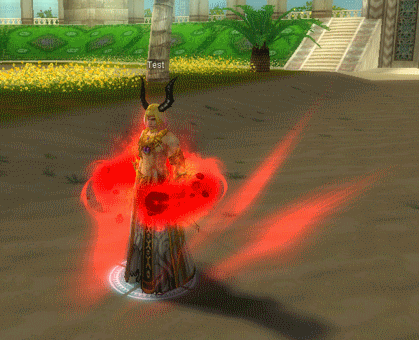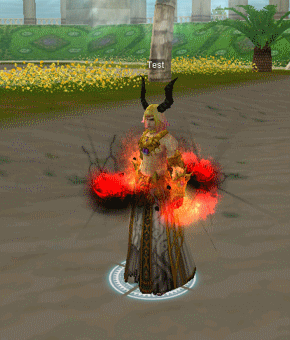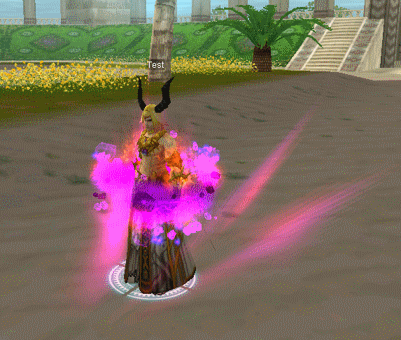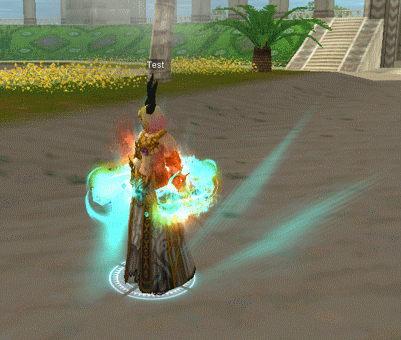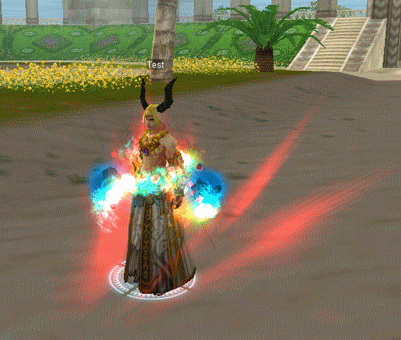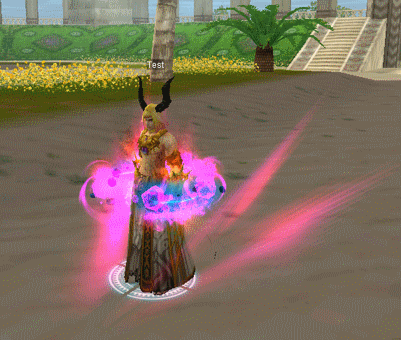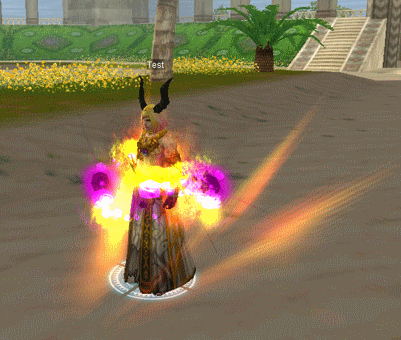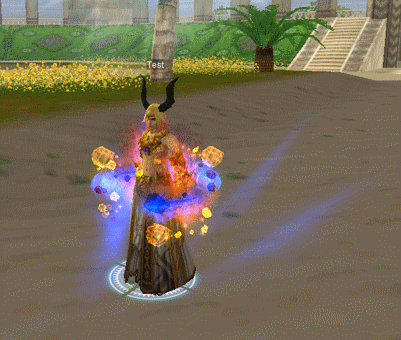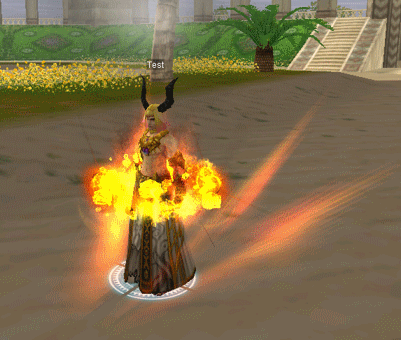 To get the last gear (Egy A) you must go and join HWT. You'll find a lot of fun there. HWT 3 temples dropped Iron and Copper Coin

Soon we will add HWT scroll drop from those 3 temples. (We will explain them later)​


You'll find them helpful and make much fun everytime u login
We already our Lock System.​
Lets see what else we have too​

The Helper System help the new players to know everything they wanna know about the game at anytime where every u are. Just with a PM u'll know what u want to know.
To avoid cheating we add our own Team color to avoid to be scammed from anyone telling you he is one of us or a fake name.

Just PM him/her with Hi and choose your order and PM him/her again​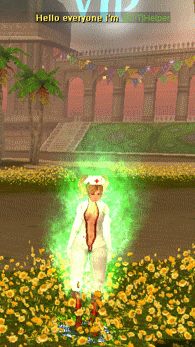 [BOT]Helper orders:-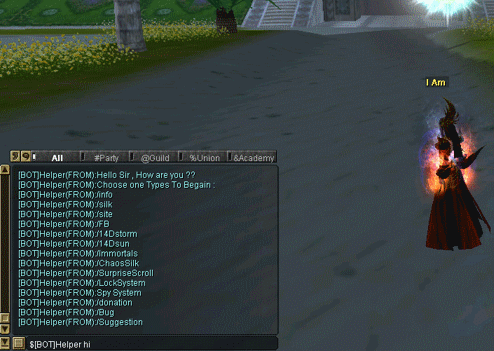 [BOT]System orders:-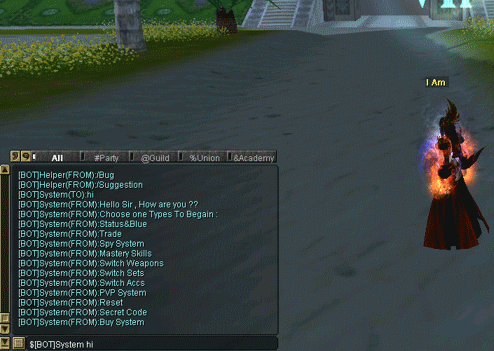 We are doing our best to introduce unlimited fun with any cost. Another system will create much fun in the game. You can challenge vs ur friend for 14d imos with this awesome new automatic system. You gonna love this
Fight with your enemy and take your reward​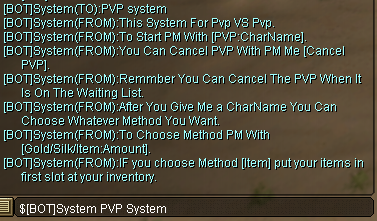 Our game based on jobbing, cus our last degree (EGY A/B) is at the shop by Gold and coins dropped from Job Temple.
Trade buy price: 273m [5 star ONLY]
Trade sell price: 950m [5 star ONLY]
Our trade system called
JobPoints
System, its a better way to get silks then 1 per / h shits. So if you wanna be strong and want some free silks every week, just TRADE
- JobPoints system works
- JobPoints system route just from Jangan to DW
- JobPoints system limit is 20 trades per day
- Every trade gives you 3 points (3 * 20 = 60 perday)
- After each trade PM our [BOT]System with Trade to get your points​

- PM [BOT]System with JobPoints to get the rewards list and how many points you have​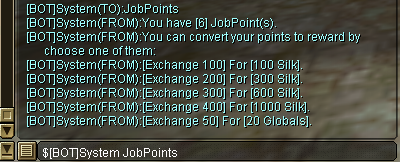 - If you PM out BOT System without trading a 5 * you'll get this msg​

Rewards list: -
- Exchange 50 For 20 Globals
- Exchange 100 For 100 Silk
- Exchange 200 For 300 Silk
- Exchange 300 For 600 Silk
- Exchange 400 For 1000 Silk​
HINT: Points will be reset every Friday to [0], so be sure you exchange your points before the reset. ​

Well, we've taken time to think about it, but we find that Academy is better than any system.​
Any system based on points / kills will be destroyed with FARM. So we are disabled JobWar System for now and will add it in the future​
* JobWar System [Coming Soon]

We knew that many ppl love killing uniques. With this system we will make it much better than just a kill. Its an automatic system which record every single kill at our site
So its simple, first 3 killers will get automatic reward.
It'll be refreshed weekly. Rewards will be 11d Immortals and Silks.
​

A new system for those who love killing.
In this system, when you kill a specific number, you'll get a PM with a unique Reward System rank.
When you reach the specific number like 50/50, you will have a unique Slayer title.
And if someone else reaches that number 50/50, he will take the title from you.​
Unique Reward System list: -
- Tiger Girl (50 kill required)
- Captain Ivy (50 kill required)
- Cerberus (50 kill required)
- Isyutaru (45 kill required)
- Lord Yarkan (40 kill required)
- Uruchi (50 kill required)​
Reward: 100 Silks + Unique Slayer title ​


We already know that FW is the most powerfull wars, and there will be spys inside every guild. But we saw that spys will kill the FW.
This system allows the Master guild to give a DC and permanent BAN for SPY char, which allow you to save your FW and save the FUN
The system will work at the FW time only. When the Guild Master give a BAN for a char, it'll be unbanned after the FW

Hint: FW Bandit is twice per week. Tuesday + Friday​


We have add a daily r.w system for more free silks perday
Everyday you'll get a higher silks for 7 days then the r.w will be reset, and sure it have limit per PC (to avoid farming silks)

day1: 5 silks
day2: 10 silks
day3: 15 silks
day4: 20 silks
day5: 25 silks
day6: 30 silks
day7: 35 silks​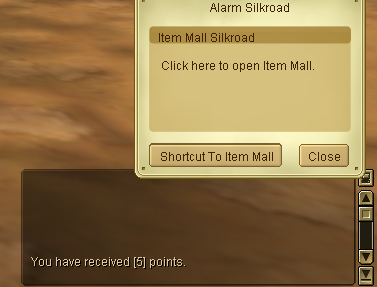 Another way to get more free silks, its a Reborn System.
Some of you have heard about it before
So simple, plvl to 110 and PM our [BOT] System with Reborn and you'll back to lvl 1 and 300 silk as a gift
Hint: You'll do the reborn twice to get your rw at everychar. That means you can get 300 silk every week at each char.​


Well, this kinda for fun and reward. We made a zone called [Fight Room] with a PVP system. It'll open 1h per day. You'll see a notice that the system is started, go there and wear a cap and kill others.
Every fight will be noticed for all the server that XX has killed XX in [Fight Room] and got a PM with your points
This will be useful for ppl.
Kill each other and get
VIP buffs
When the system started ..

When a player kill another player ..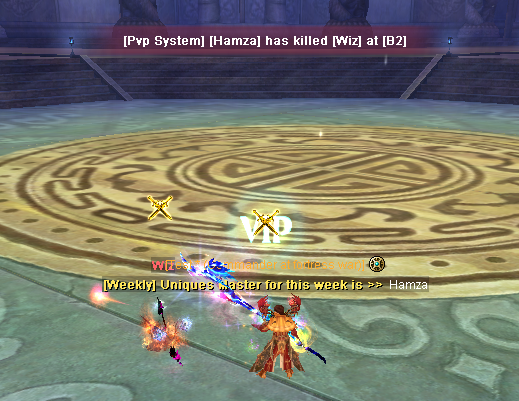 When you win the round ..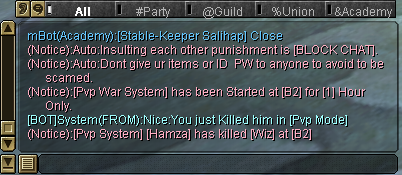 When you lose the round ..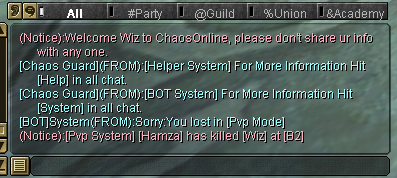 When the system ends ..

>> VIP System: -
- Its all about PVP, the fun always from pvping each other. So we make it fun and rewarded
- This system gives 3 ppl a VIP buff, and can be obtained at Fight Room at PVP time (1h per day)
- Just kill each other and a notice will appear with your points
1st 3 players will get VIP buff
2nd 3 players will get VIP (Gold) buff
3rd 3 players will get VIP (Silver) buff
4th 3 players will get VIP (Bronze) buff​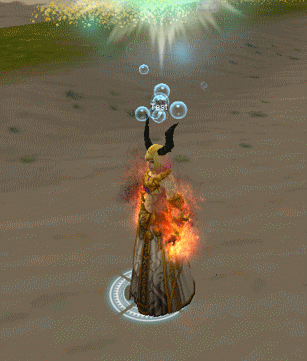 We have change 11d immortal icon to avoid to be scammed from noobs​

We have the latest version of a powerful filter exits atm. We have controlling everything happening.
- Welcome notice.
- Exchange = exchange bug has been fixed
- Stall delay = 15 secs
- Reverse delay = 5 secs
- PickPet delay = 5 secs [to avoid any bugs]
- Plus Notice = Disabled
- Max Plus = 12
- PC Limit = 8
- Guild Limit = 30
- Union Limit = 2
- BA Limit = 2 char
- FW Limit = NoLimits
- Remove Captcha = ON
- Job Reverse = Enabled
- Job Trace = Enabled
- Pick up items in town = Disabled
- Job Ride pets = Disabled
- Fortress Ride Pet = Disabled
- FireWall Block = Enabled
- Disable skill per region = Enabled

... and more that you'll find them out inside

Coming Soon
We have the original effect cus of many ppl
But we have add a special effect Scrolls and 2 Module Switch for those who like it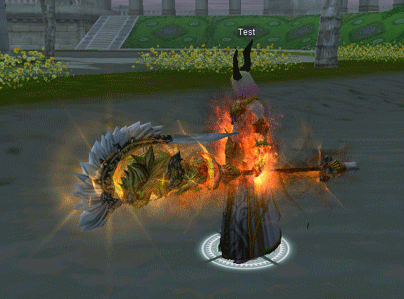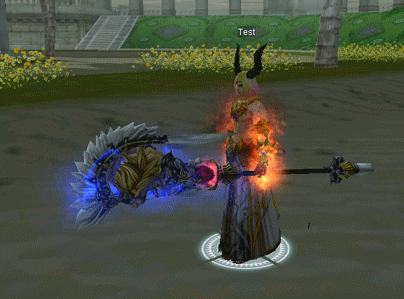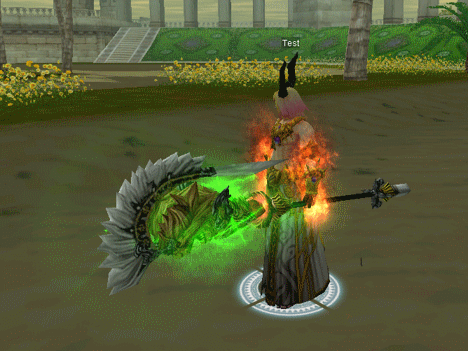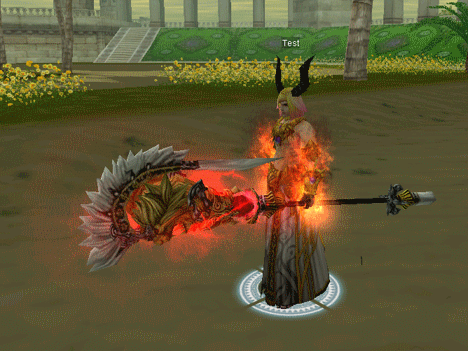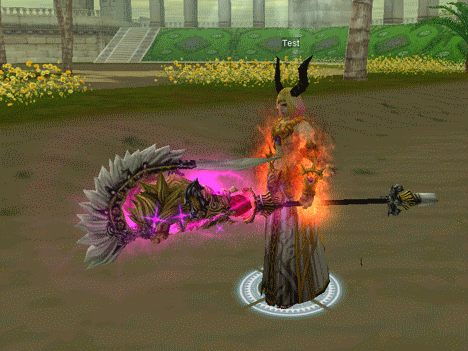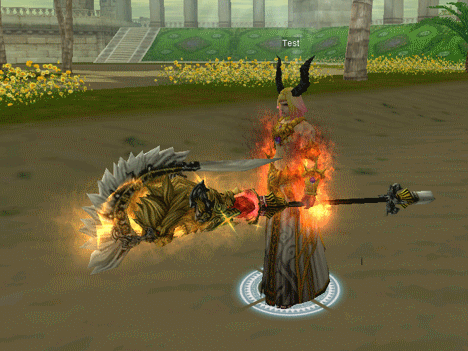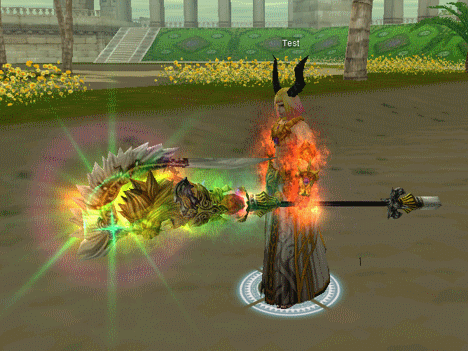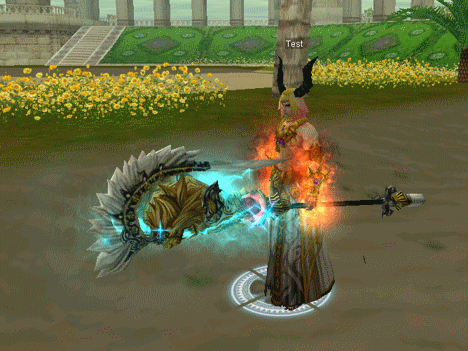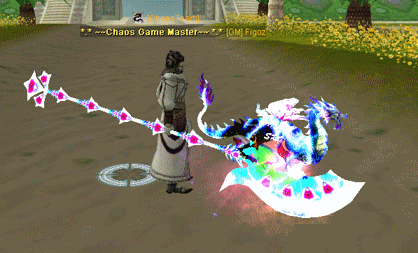 We have add Reach Max Lvl system to reward those who reached 140 with Chaos Silks

1st 100 player will receive 300 Chaos Silk
2nd 100 player will receive 200 Chaos Silk
3rd 100 player will receive 150 Chaos Silk​


We have many and stable filters for doing the job very well. But as a start we will not activate all the events together.
We have over 15 events available at our filter. But we will explain the most desired events only.​
LastMan Standing
We made a special system for this special event. Check the video
>> New upgrade for LMS: -
`` `` `` `` `` `` `` `` `` `` ``
- Disable invite a friend for a fair fight.
- Disable matching a pt as well.
- Disable Opening cap to avoid any bug.
- Freezing inside event to avoid any cheat​
Kill the GM Event
The most beloved event for all. We have 2 versions from this event. And without delays like other server do with no bugs. That means when the BOT char is dead and he makes a global winner, the 2nd round wil start after a few sec.
1- Winner who's hit the last hit
2- Winner who's own high total hit damages​
Other auto events will be enabled as soon as we have more ppl for more fun ​
[*] Auto Uniques Event
[*] Hide & Seek Event
[*] Kill GM [Last hit win]
[*] Kill GM [Higher Total damage win]
[*] LPN [Lucky Party Number]
[*] LPC [Lucky Private Chat]
[*] LGC [Lucky Global Chat]
[*] Trivia Event
[*] Arrange Event
[*] Complete the Word Event
[*] Choose the correct answer Event
[*] Lucky Stall
[*] Alchemy Event​
Finally we hope that we introduce a good system for all
Please let me know if there are any issues / suggestions ​