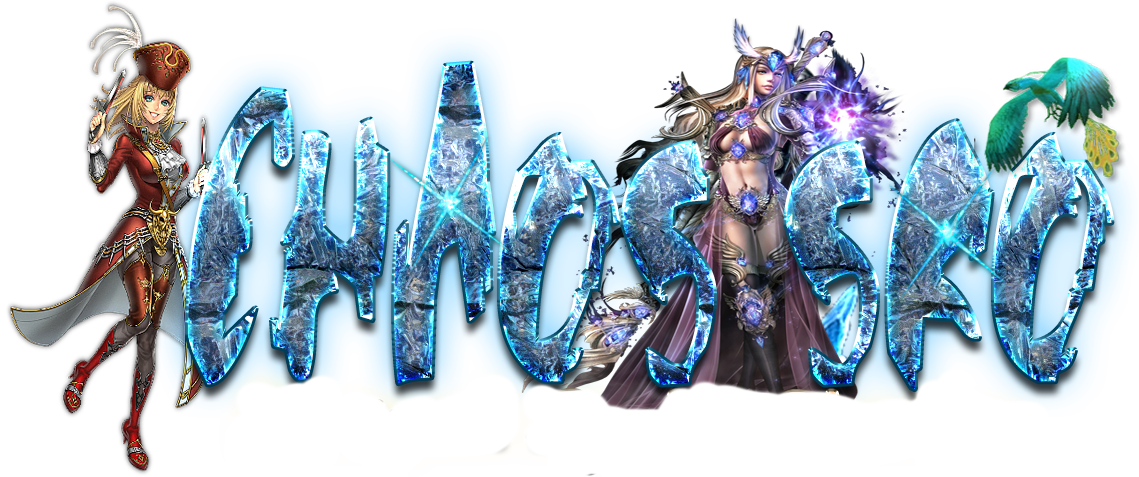 ​

​
Herkese merhaba. Chaos-Road hakkında daha önce duyduğunuz bazılarınız kap 130 idi, bu yüzden 9 yıldan fazla bir süredir çevrimiçi olduğumuzu biliyorsunuz (= uzun vadeli).
Eski bir okula, düşük bepe ve CH'ye dayanan tüm yeni sunucu, tüm yeni düzenlemeler (düzenlemenin üzerine değil) ile yeni bir proje yapmaya karar verdik Kaos'a giriş yaptığınız her an eğlenceye dönüşebilir
Welcome at
Chaos-Reborn
​
Chaos-Reborn, tek mesleğinin her zaman eğlenmesini sağlayan iyi bir zamana sahip sunucu oynamak için tamamen ücretsizdir. Oyunumuz ihtiyaç duyacağınız her şeye sahip, böylece herkes kendi eğlencesini her zaman bulacaktır. Bir şans ver.
​
İpucumuzu dikkatli bir şekilde okuyun ve sisteminize katılmayı çok seveceksiniz.
​





Etkinliği Paylaşın
Chaos-s
​

​
Kap 140 mı? WT !. Evet, kapak 140'ı yaptık ama yeni bir sistem / özellik / beceriye sahip olduk. Vb. Daha düşük kapaklardan daha iyi ve daha iyi hale getirecek.
S: Peki kapağın 140 yeni ne yapılabilir?
A: Bizim iş parçamızda açıklayacağız​

​

​
Yeni projemizdeki son vites 14D, ancak burada 2 çeşit 14D var​

Seal Of Storm:- ​
They are dropped at 130~140 mobs (to avoid getting board from plvling)
Hint#1: Drop rate is at all over the map [low]
Hint#2: Drop rate is higher at Petra Desert zone​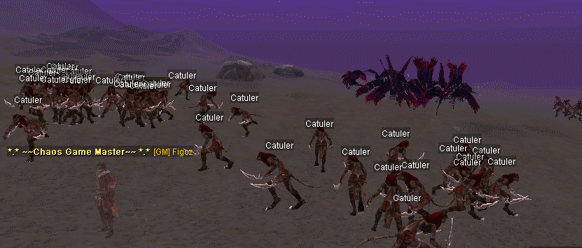 Seal Of Sun:-​
14D SUN weps can be obtained from FGW
14D Sun set can be obtained from 14D Sun shop by Gold​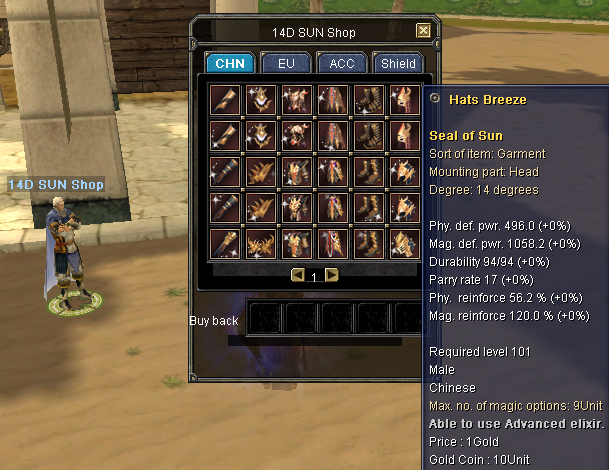 Seal Of Sun = Storm +4
1 Gold Coin = 1B Gold (NPC)

​

​
Bahsettiğimiz gibi, bazı düzenlemelerle dengeli kapak 140 yapmaya çalışıyoruz. Bu yüzden bunu yapmadık (4x, chn..etc için). Ab ve ch arasında denge kurmak için kendi yeteneklerimizi geliştirdik
Daha sonra dengelemeyi açıklayacağız.​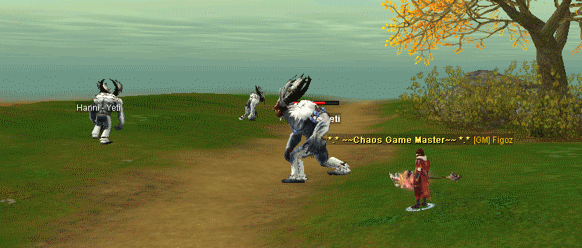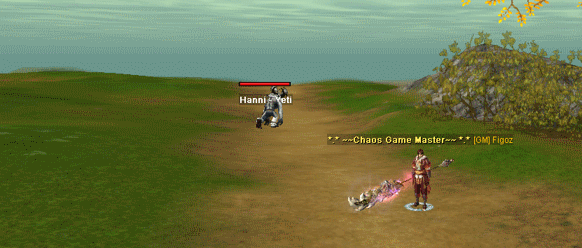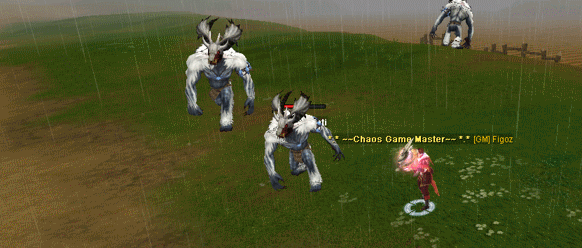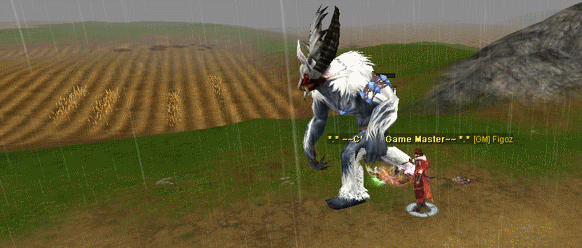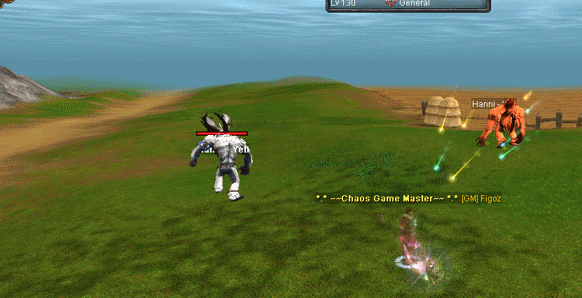 ​


​
Maksimum ve artı dmg'den kaçınmak için maksimum artı 16 adv ve +20 ADV (4) olmasını sağlamaya karar verdik.
Ve bu bizim filtre özelliklerinden biridir. Yani hile yapmanın bir yolu yok.
Maksimum artı 14d = +16 no adv (+4'e kadar ilerleyebilir) = 20 adv​

Temiz bir play2win oyunu oynarız. Öyleyse, plimimizin pamuğumuzu almasına yardım ediyoruz, sadece sizin charınızı yaratın ve 1m ipek oto re-fill'i alacaksınız.​

​
Benzersizleri öldürmeyi seven oyuncular arasında büyük bir rekabet yaşanacak, tüm unların herkes için yararlı olacak kendi damlası var.​
​
Titan Uniques
Weekly Unique Rank için yararlı olan yanlarındaki tüm kaydırmaların ters kaydı.
Each unique = 3 points​
Medusa Unique
​
Medusa benzersiz sro en büyük benzersiz biridir. Bu yüzden ona ve alışılmamışlarına iyi bir damla ekliyoruz.
It drop chaos silks.
2 times per day

​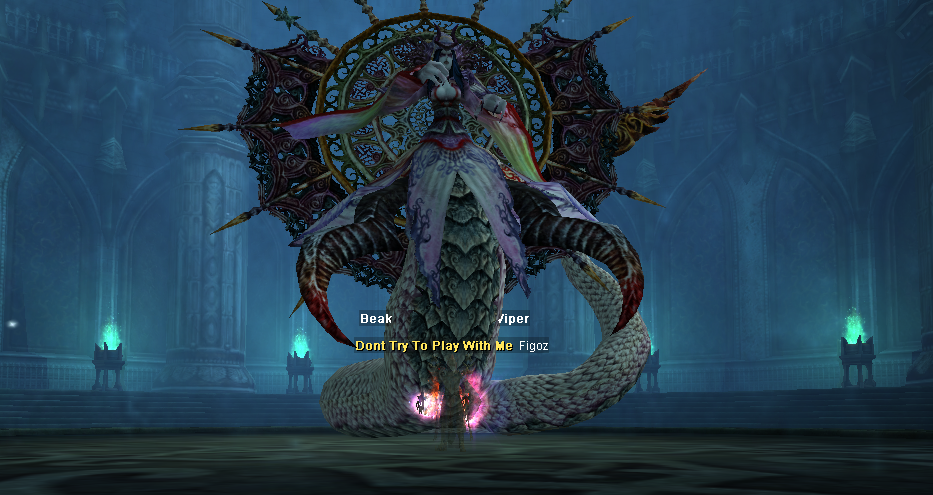 ​
Roc Uniques
​
Roc eşsiz de önemlidir. Farklı damlalarla 5 çeşit Rocks ekliyoruz
1- Roc 107: drop Surprise Scroll + Gift scrolls ( 1 time per week )
2- Bone Roc: every 5h for plvling and unique rank
3- Death Bone (STR-INT): they are a weekly uniques (reward will be posted)
4- Strength Roc(STR): 2 times per day - drop chaos coin
5- Intellect Roc (INT): 2 times per day - drop chaos coin
​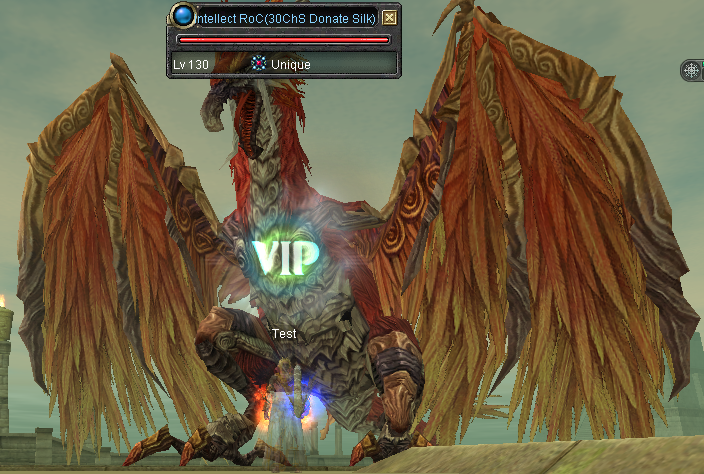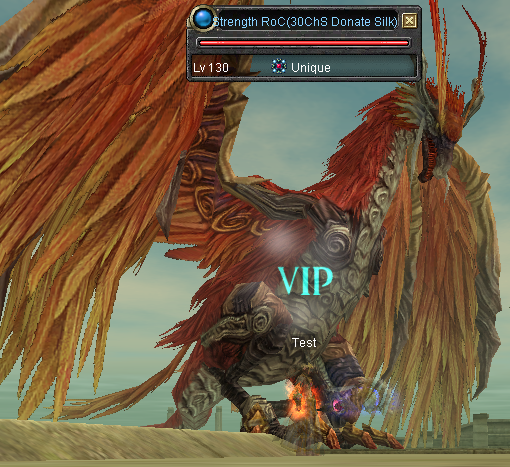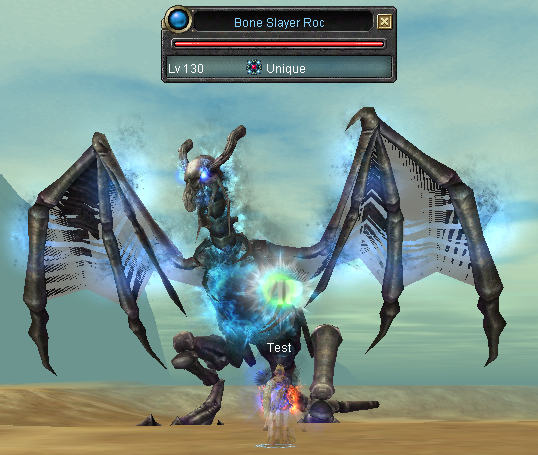 Hesabınızı çok yüksek bir güvenlik lvl ile oynamak için iyi bir yol düşünmek için çok zaman harcadık. Yani, hesabınızı güvence altına almanın en iyi yolu, karakterinizin güvenliğini sağlamaktır.
Char'ı güvenceye almakla, kimse seninle hiçbir şey yapamaz.
EVREN UR ID-PW VAR
Sunucunun çoğunda normal sistem her bir öğeyi kilitlemektir. Bu her öğeyi kilitlemek için çok zaman alacak. Ama bu sistemin herşeyi kilitlemediğini gördük, weps'i kilitleyecek ve sadece ayarlayacak. Hangi ipek / iksir / altın / depolama gibi diğer öğelerle çalınacak değişikliği verecektir
Yeni sistemimiz, tüm char'ınızı içindeki tüm öğelerle kilitleyecektir. Ve evet iksir / depolama gibi her şey .. Yanında, char'ınızı 1 siparişle kilitlersiniz. Bunun kilidini açmak için aynı, 1 sipariş ile olacak
Lock System info
Q:
Öğemin kilitli anlamı nedir?!!
A:
Birisi ID-PW'nize elini koyduğunda, bu şeyleri kilitli eşyalarınızda yapamaz ...
Can not plus
Can not drop
Can not exchange
Can not stall
Can not trade
Can not sell
Can not store at storage
Can not store at guild storage
Advises:-
Don't give ur secret word or PIN to anyone
Don't forget ur secret word
Save ur Secret words at any TEXT at ur PC/lap
Info:-
- To lock ur char. : [!lock xxxxxx]
> xxxxxx: is your password which in numbers or letters
- To unlock ur char.: [!unlock xxxxxx]
Hint: senin char kilidini her açtığınızda pw değiştirebilirsiniz




​


Level Cap|140
Mastery Cap|420
Race|EU / CH
EXP / SP|150x
EXP / SP PT|250x
Item Drop|10x
GOLD Drop|1x
HWAN|10x
Union Limit|2
Guild Limit|30
Free Silk|Yes
Max Plus | +16 no adv
Advanced Elixier|Enabled
Fortress|Hotan
PC Limit|No Limits
Job PC Limit|2
BA Limit|2
FW Limit|2
​

Eh, burada herhangi bir sro (+ ing) önemli bir şey. Bu yüzden, daha yüksek bir + elde etmek için biraz daha kolay hale getirmek için elimizden gelenin en iyisini yapmaya çalıştık (zor değil ve kolay değil)
Server Rate:
1 ~ 5|100%
6|95%
7|80%
8|50%
9|30%
10|20%
11|5%
12~16|1%
We have 3 kind of elixirs:-

Onlardan alabilirsiniz mobs. [high rate]
1 ~ 5|0%
6|0%
7|0%
8|0%
9|0%
10|0%
11|0%
12~16|0%

Onlardan alabilirsiniz
Medusa
unique every 10h at Petra Cave or at the shop by gold
Dye Elixir
will give a better chance to success than the
normal elixir.
.
1 ~ 5|10%
6|9%
7|8%
8|7%
9|6%
10|5%
11|4%
12~16|3%

Can be obtained from
Horus STR-INT
unique every 10h at Petra Cave or at the shop by gold
Crystal Elixir
will give a better chance to success than the
Dye Elixir
1 ~ 5|15%
6|14%
7|13%
8|12%
9|11%
10|10%
11|8%
12~16|5%
​

Oyunda herhangi bir gecikme sorununu önlemek için 2 GS ve 2 Agent'ı etkinleştirdik. Her GS 50k mobs geri tutabilir ve her Ajan 1k oyuncu üzerinde tutabilir, bu yüzden herhangi bir gecikme hakkında endişelenmeyin bulunabilir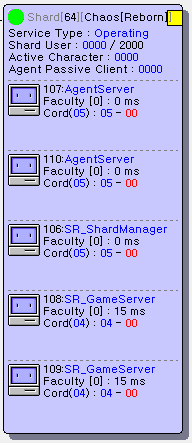 You'll start with lvl 130 and 1m silk auto re-fill
You'll create your new char with full set and wep +5 FB (61%) 13D Sun
And for fun, we add Emoji skills with every new char :)

We have changed zerk style to our own style. We hope u like it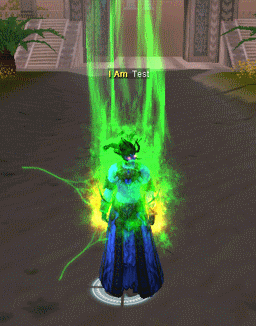 We have add 5 kinds of GodBlessing, one is free for the beginners and four from the NPC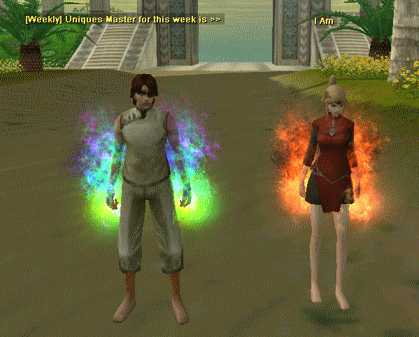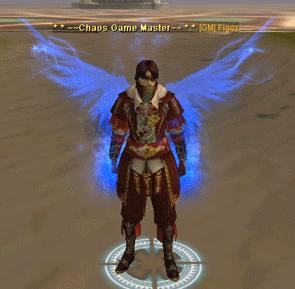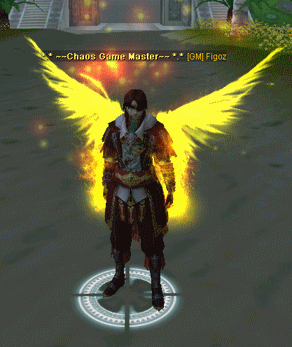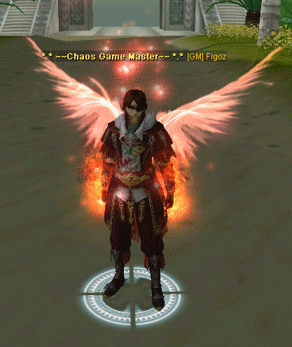 We have a new Devil skills with unlimited time. When you died you can do the buff again.
And it will not finish till you removed it or die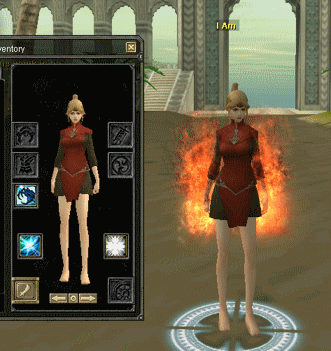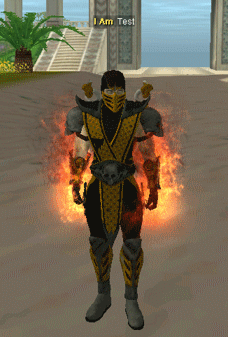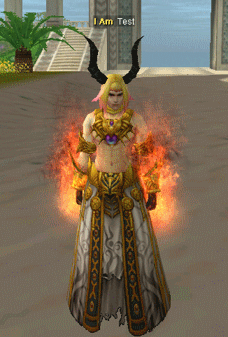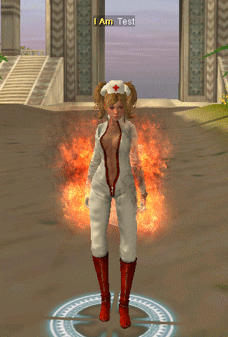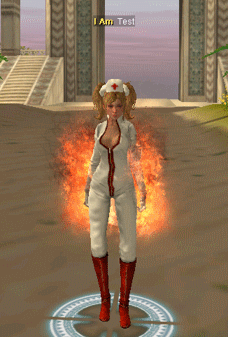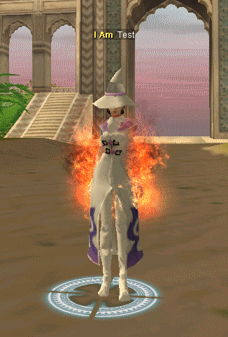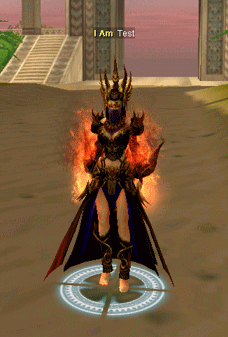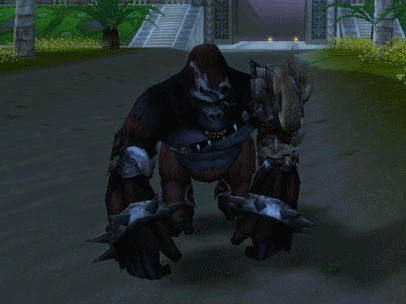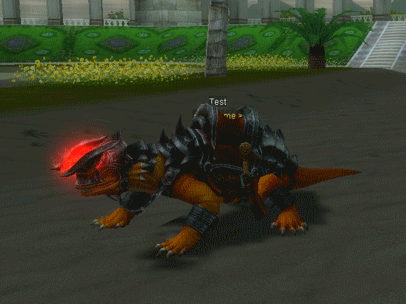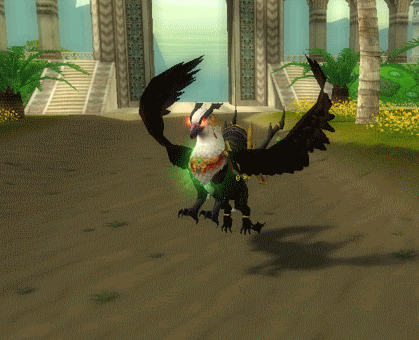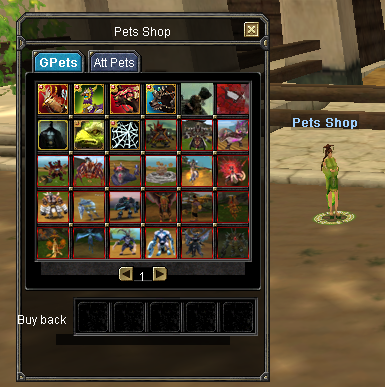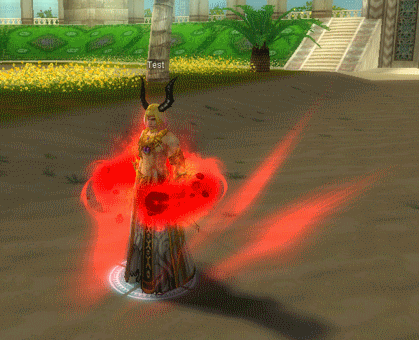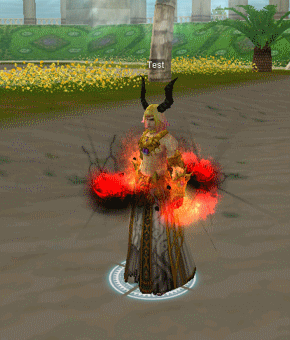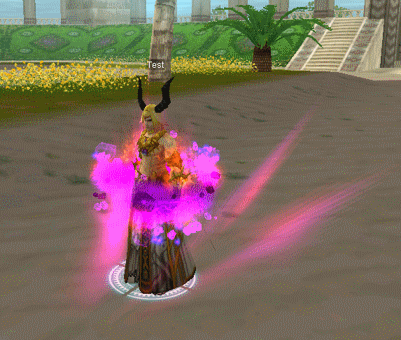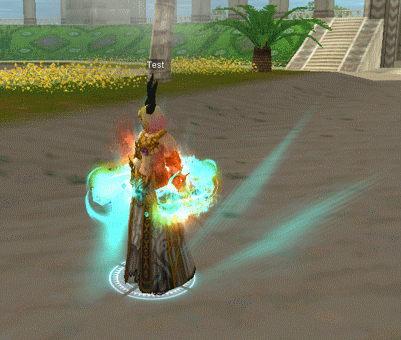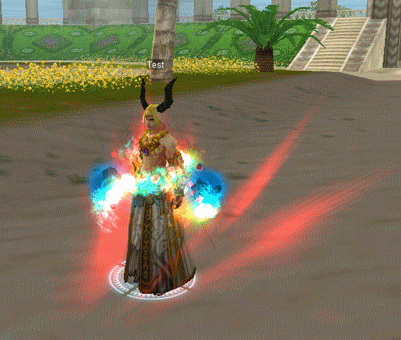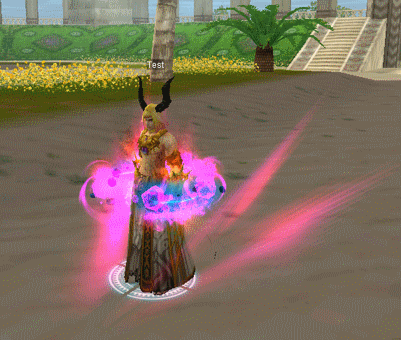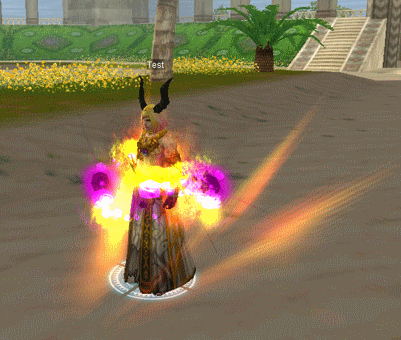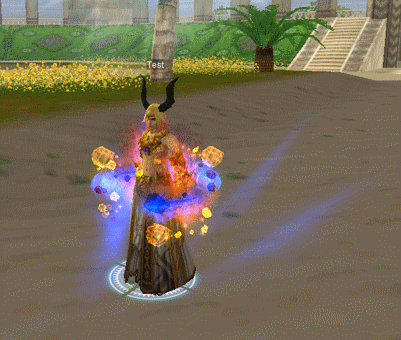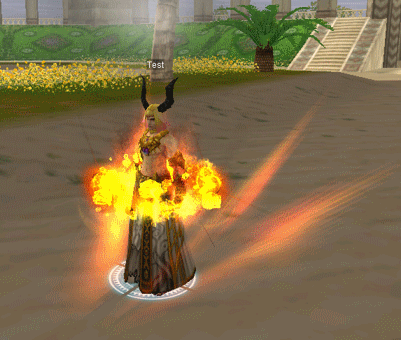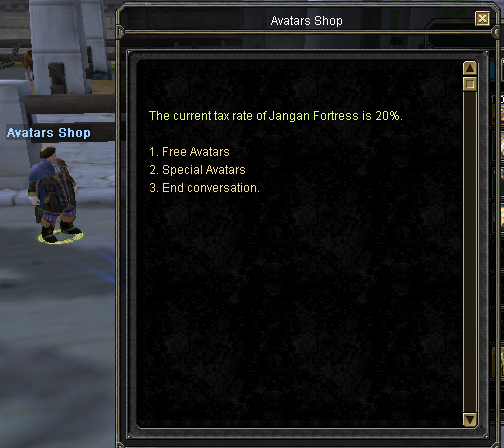 As we know its a old cave useless for cap 130, but we modified it and make it helpful as much as we could
We modified the unique/mobs inside with HWT scroll
Each scroll will give random gift. (This system will be enabled in the near future)
​


You'll find them helpful and make much fun every time you login
We already our Lock System.

Lets see what else we have too...​

Yardımcı Sistem, yeni oyuncuların, oyun hakkında bilmek istedikleri her şeyi, her zaman nerede olduğunu bilmelerine yardımcı olur. Sadece bir PM ile ne bilmek istediğinizi bilirsiniz.
Hile yapmaktan kaçınmak için, bizden biri veya sahte bir isim olduğunu söyleyen herkesten aldırmamak için kendi Takım rengimizi ekliyoruz.
Just PM him/her with
Hi
and choose your order and PM him/her again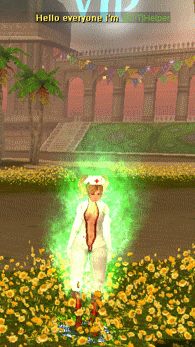 [BOT]Helper orders:-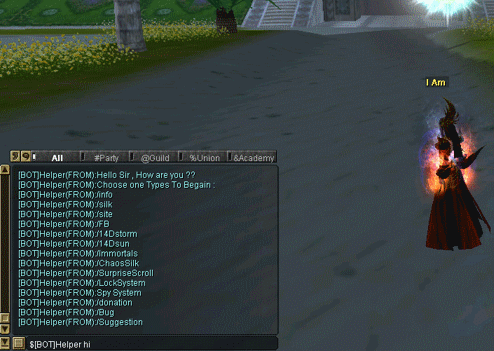 [BOT]System orders:-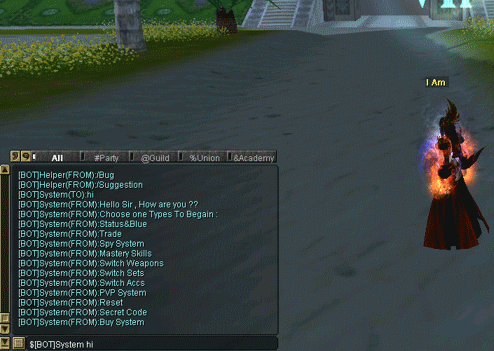 Herhangi bir maliyetle sınırsız eğlence sunmak için elimizden geleni yapıyoruz. Başka bir sistem oyunda çok eğlenceli yaratacaktır. Bu harika yeni otomatik sistemle Altın veya İpek için arkadaşınıza veya 14d imos gibi öğelere bile meydan okuyabilirsiniz. Bunu seveceksin
Düşmanla savaş ve ödülünü al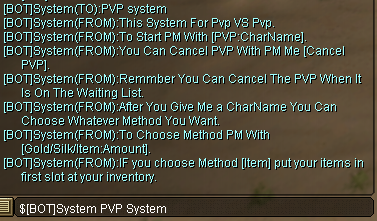 Our game based on trades, cus our last degree (SUN) is at the shop by Gold Coin.
And 1 Gold Coin = 1B gold and
Special Shop
, so its all about gold not adding so many coins will disable the fun.
Trades will bought by 273m and sold by 950m [ 5 star ONLY]
We have add extra Trade System for 2H per day to help you getting extra gold and extra fun. You'll see a notice that system has been started

When you finish a trade outside the system time you'll get your gold in your inventory after selling the trade.
In the trade system, when you finish 5* trade PM
[BOT]System
and say
Trade
.
You'll be DC`ed and receive your Extra Gold (500m ++)
When the system ends u'll be noticed ..

So our point here is to make u busy with fun. Didn't add a quests will transfer our game to (
bot based
). And in other way, give u more gold as a reward.​

2nd system for Job is killing each others to get Honor Buffs.
Simple, kill many thieves for a traders/hunters or kill many traders/hunters for thieves to collect points.
When u kill each others u'll receive a PM with how much points u got

When you died you'll lose 1 point and get a PM

You've a limit to kill someone. You have 10 times to avoid cheating. And you can not kill your self aswell, you'll get 0 point and a PM.
When you try to kill someone you already killed him 10 times you'll get a PM

Her öldürme, Şeref Sıralaması'nda sitemizde kaydedilecektir. Böyle olacak
Honor Rank Page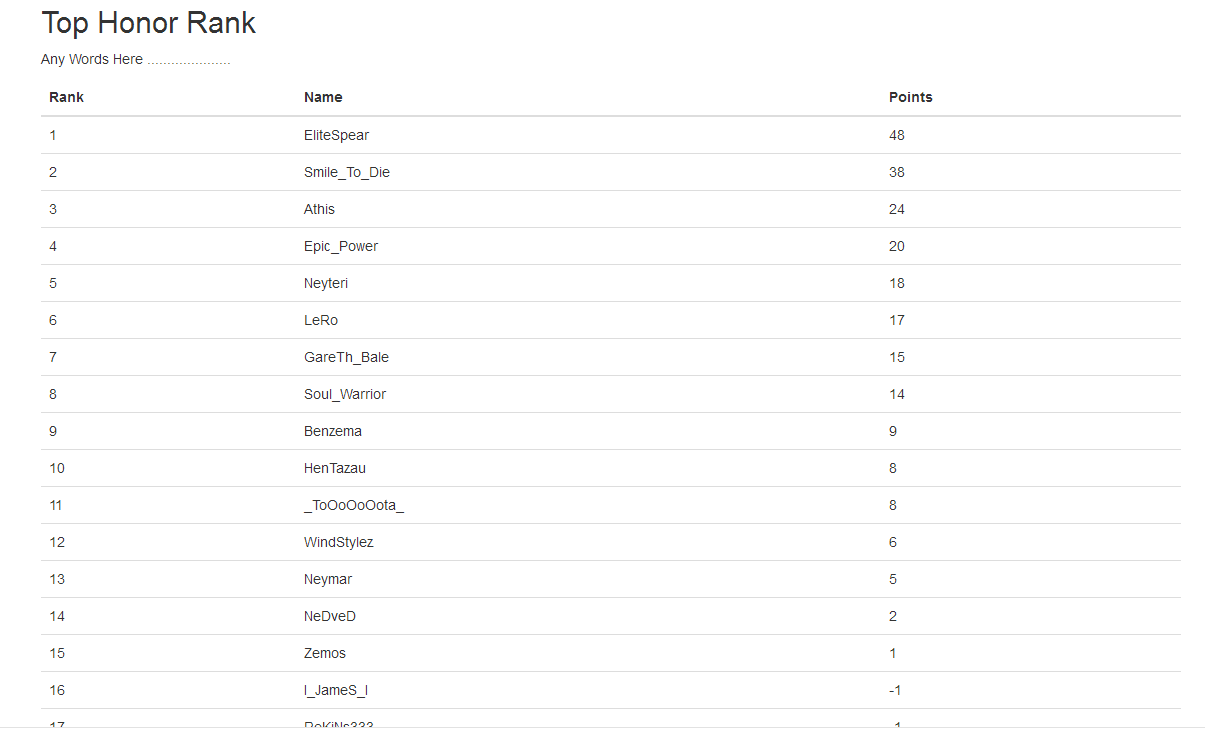 Sistem, sonsuz savaşlar ve sonsuz eğlence elde etmek için günlük olarak yenilenir.
Yani onur derecesi almak istiyorsanız, tüm ppls her gün savaşlarda birbirlerini öldürerek bunu elde etmek için bir şans var.
Rank :-
-

1st
5 players will get Full Honor buffs
-

2nd
10 players will get 3 rings
-

3rd
15 players will get 2 rings
-

4th
15 players will get 1 ring.

Birçok ppl aşkı, yarattığı yaratıkların farkındaydı. Bu sistemle, sadece bir öldürmekten çok daha iyisini yapacağız. Sitemizde her öldürmeyi kaydeden otomatik bir sistemdir.
Bu yüzden sıralamasında ilk 3 katil, otomatik ödül kazanacak.
It'll be weekly refreshed. Rewards will be
14d Immortals and Chaos Silks.
Unique Rank Page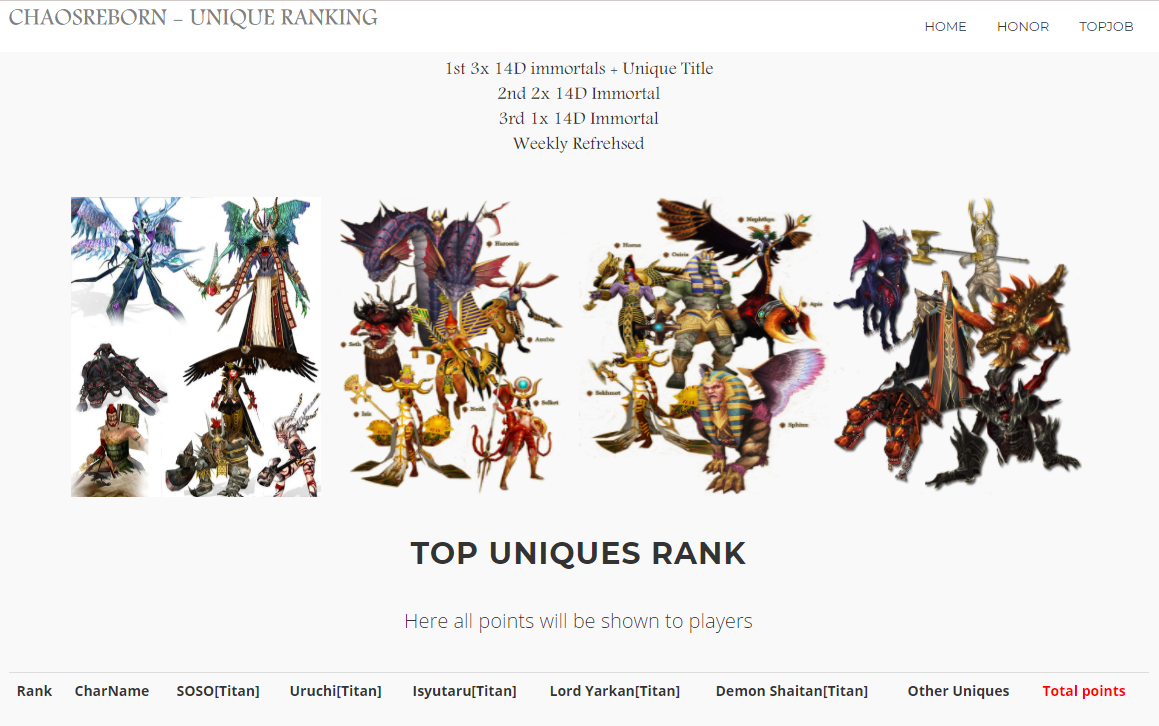 Tüm zamanları iyi bir ödülle öldürmeyi sevenler için yeni bir sistem.
Bu sistemde, belirli bir sayıyı veya listede benzersiz bir yeri öldürdüğünüzde, Haftalık benzersiz sıralama için kaç puan ve Benzersiz Ödül Sistemi sıralaması için kaç puan ile bir PM alırsınız.
50/50 gibi belirli bir sayıya ulaştığınızda, ödülünüzü aldığınız tüm sunucu ve bir Unique Slayer başlığı için bir uyarı gösterilecektir.
Ve eğer birisi 50/50 numaraya ulaşırsa, o sizden başlığını alacak.
Unique Reward System list:-
- Tiger Girl (50 kill required)
- Captain Ivy (50 kill required)
- Cerberus (50 kill required)
- Isyutaru (45 kill required)
- Lord Yarkan (40 kill required)
- Uruchi (50 kill required)​
Reward: 50 Chaos Silk + Unique Slayer title


FW'nin en güçlü savaşlar olduğunu biliyoruz ve her loncada birer casus olacak. Ama biz, casusların eğlenceyi öldüreceğini ve ekibinin savaşı kazanma çabaları olduğunu gördük, bu yüzden bu sistemi spinden ve temiz FW'den korumak için yaptık.
Bu sistem, Master loncunun FW'nizi kaydetmenize ve FUN'u kaydetmenize izin veren SPY char için bir DC ve daimi BAN vermesine izin verir.
Sistem sadece FW zamanında çalışacaktır. Guild Master bir char için bir BAN verdiğinde, FW'den sonra otomatik olarak iptal edilmeyecek

​

Eh, bu eğlenmek için sadece ödül yok. Bir PVP sistemi ile [Fight Room] adlı bir bölge yaptık. Günde 1 saat açılacak. Sistemin başlatıldığını, oraya gidip bir şapka taktığını ve başkalarını öldürdüğünü farkedeceksiniz.
Every kill will be noticed for all server that XX has killed XX in [Fight Room].
This will be useful for ppl who want to challenge each other and all will know who will win.
When the system started ..

When a player kill another player ..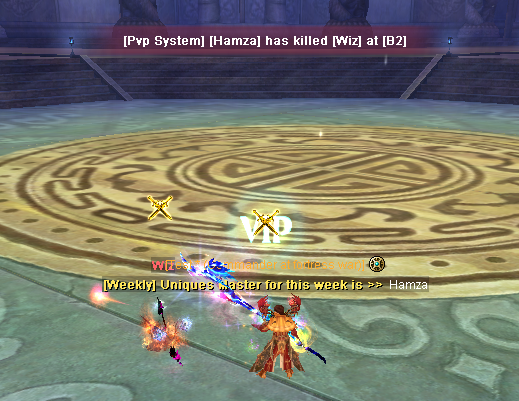 When you win the round ..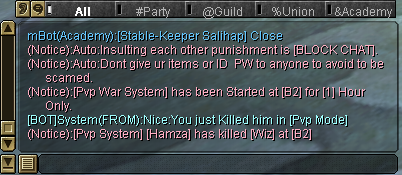 When you lose the round ..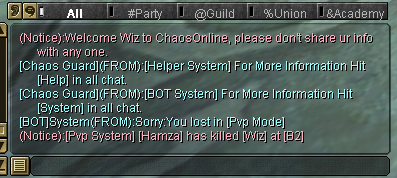 When the system ends ..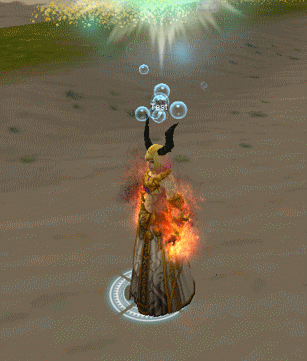 ​


We have change 14d immortal icon to avoid to be scammed from noobs.
​

You'll find there everything free you need to start such as devils/prem
And you can buy them from your free silk​

Bildiğimiz gibi, sihirbazlar eşsiz öldürmek için yarattılar. Fakat STR ppl'nin sihirbazlardan herhangi bir düşüş alma şansının olmadığını gördük.
Bu yüzden birçok STR damlalıklı kaos ipi, Kristal Elixirs ve Boya Elixirs ekledik. Yani tüm yapıların sadece sihirbazları değil, aynı zamanda düşme şansı da var.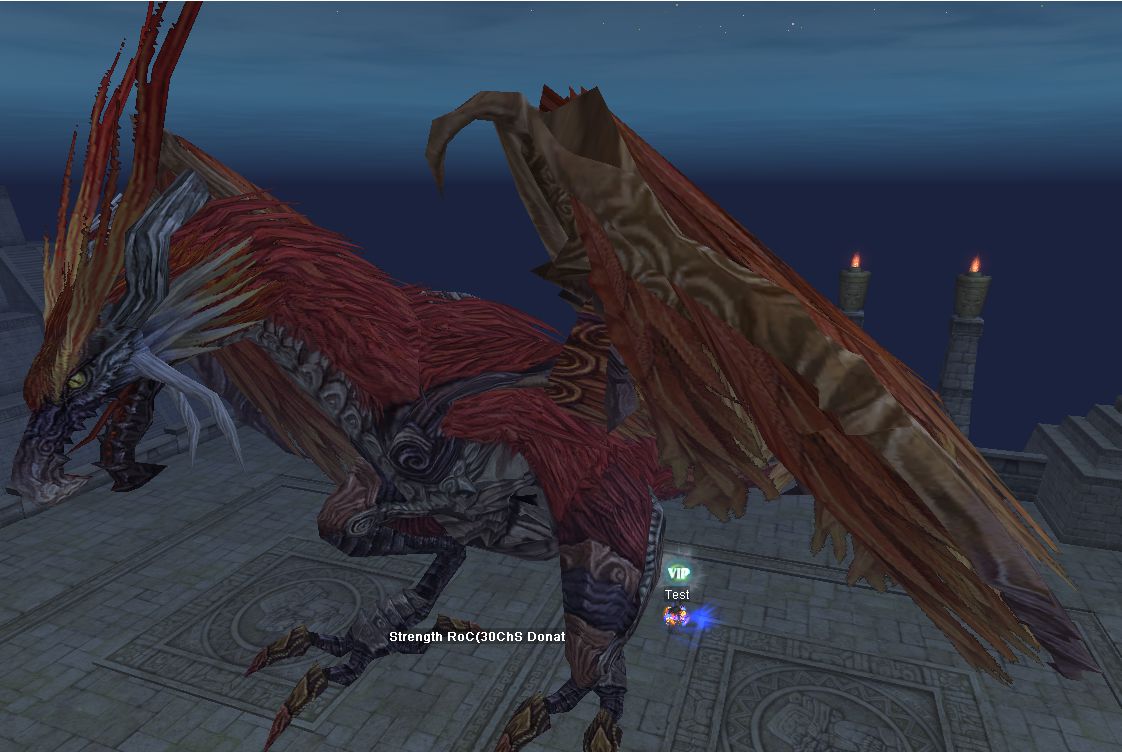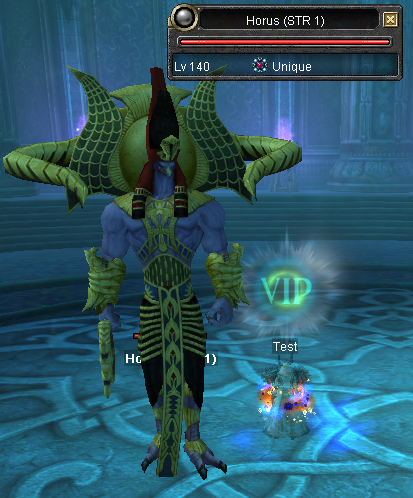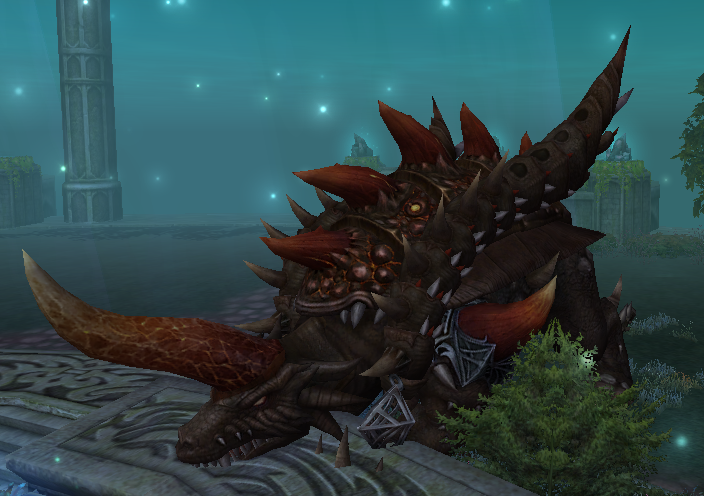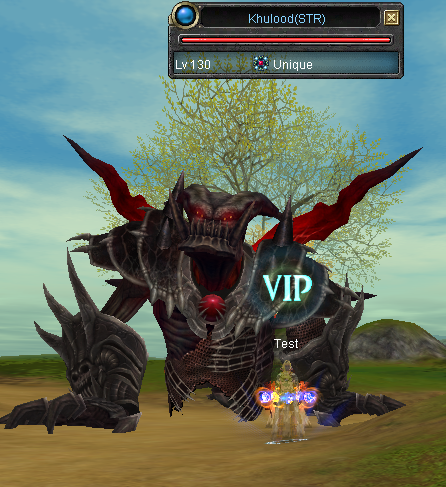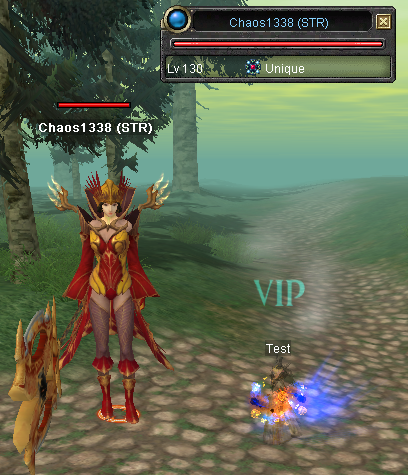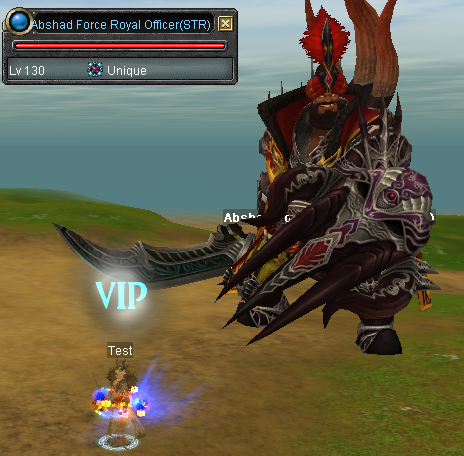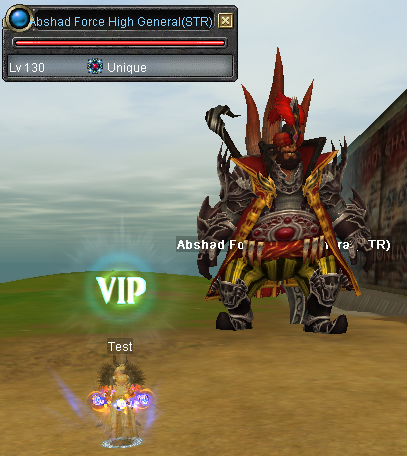 How to get Chaos Silks:-
1- Battle arena every 2h give 7 [CS] for winner 2 for losers
2- Job unique 4times/day (every 6h) drop 50~55 [CS]
3- Medusa 2times/day drop 35~40 [CS]
4- (STR-INT)Roc 2times/day (every 12h) drop 35~40 [CS]
5- A quest per day (SOON)​

How to get 14D Immortal:-
1- At NPC by Chaos silk
2- Drop from uniques:-
Lord. Orochimaru (STR)
Abshad Force High General(STR & INT)
Abshad Force Royal Officer(STR & INT)
Karkadann(STR & INT)
Khulood(STR & INT)​
3- Weekly unique rank AutoReward (Check Special UniqueRank page)​

Globals:-
Drop from uniques:- 1~2
Chaos White Wolf
Abshad Force High General
Abshad Force Royal Officer
Chaos Karkadann
Chaos Khulood
Zielkiaxe (STR)
Prohibition (STR)
Heavenly Gods (STR)
Lord. Orochimaru (STR)
Mr. Kinkaku (STR)
Lady Venefica (STR)
Venefica Spider (STR)
Lord Of Darkness (STR)
Sult?n (STR)
Chaos1337 (STR)
Chaos1338 (STR)​

Reverse Scroll:-
Drop from uniques:- 6~9
Abshad Force High General
Abshad Force Royal Officer
Chaos Karkadann
Chaos Khulood
Zielkiaxe (STR)
Heavenly Gods (STR)
Lord. Orochimaru (STR)
Mr. Kinkaku (STR)
Lady Venefica (STR)
Venefica Spider (STR)
Lord Of Darkness (STR)
Sult?n (STR)
Chaos1337 (STR)
Chaos1338 (STR)
ThiefBoss (STR)​

Dye Elixir:
-
Medusa appear every 10h at Petra Cave​

Crystal Elixir:-
Horus STR-INT every 10h at Petra Cave​

Güçlü bir filtre çıktısı en yeni sürümümüz var. Her şeyin kontrolünü gerçekleştiriyoruz.
- Welcome notice.
- Exchange = exchange bug has been fixed
- Stall delay = 15 secs
- Reverse delay = 5 secs
- PickPet delay = 5 secs [ to avoid any bugs ]
- Plus Notice = start from + 12
- Max Plus = 16
- PC Limit = NoLimits
- Guild Limit = 32
- Union Limit = 2
- BA Limit = 2 char
- FW Limit = 2 char
- Remove Captcha = ON
- Job Reverse = Enabled
- Job Trace = Disabled
- Pick items in town under job mode = Disabled
- Job Ride pets = Disabled
- Fortress Ride Pet = Disabled
- FireWall Block = Enabled
- Disable skill per region = Enabled

... and more that you'll find them out inside

Hotan en büyük FW, loncanı ve birliğini inşa et ve oraya git
Tüm ppls'ların 1 fw'ye gitmesini sağlamak için 1 FW'yi çok eğlenceli hale getirdik
Ve elbette Casus Sistemimizi de unutma.

FW Reward: there will be a reward when a guild defend his FW for 2 FW (lose and take it again = no point)​

Üzerinde pek çok ppl'nin orijinal efekti var.
Ama biz sevenler için weps üzerinde özel efektler ekledik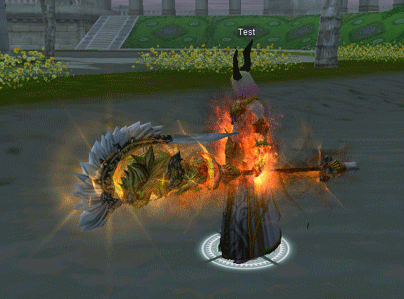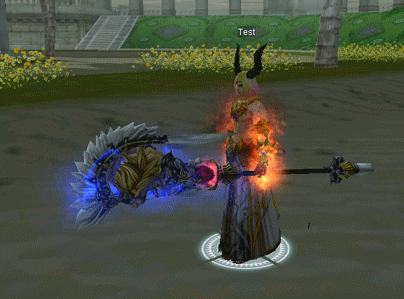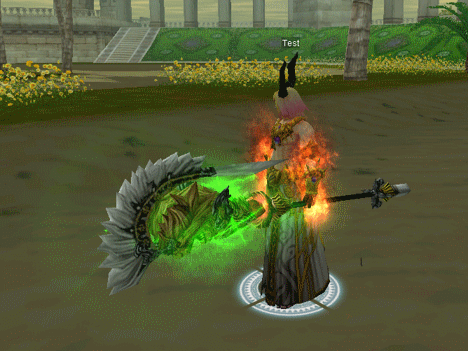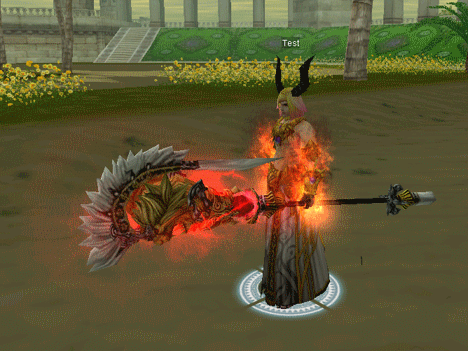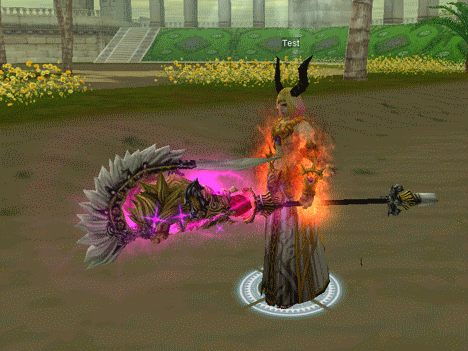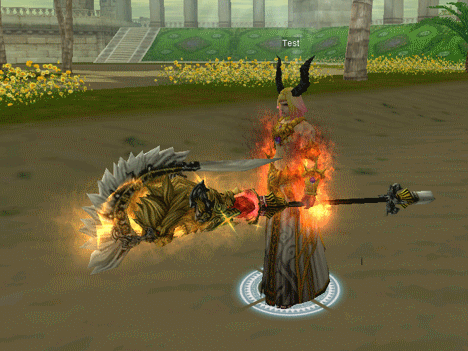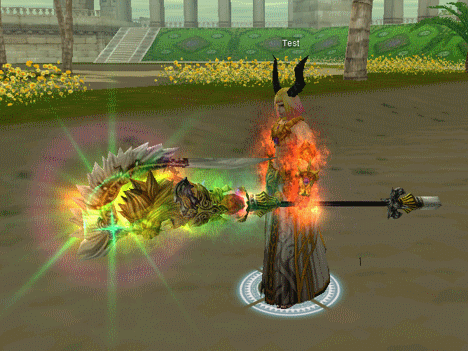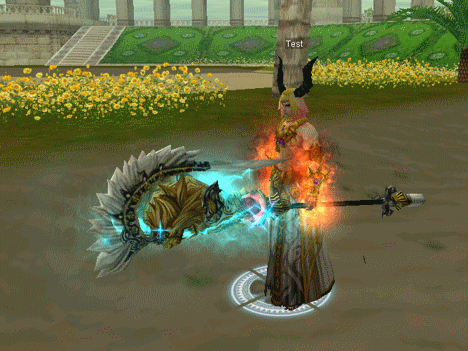 Chaos Silks ile 140'a ulaşanları ödüllendirmek için Erişim Max Lvl sistemini ekledik
1st
100 player will receive 300 Chaos Silk
2nd
100 player will receive 200 Chaos Silk
3rd
100 player will receive 100 Chaos Silk


İşi çok iyi yapmak için çok ve kararlı bir filtreye sahibiz. Ama bir başlangıç olarak, tüm olayları birlikte plvl ve jobbing yapmak ve sahip olduğumuz diğer özelliklerin tadını çıkarmak için ppl zamanları vermeyeceğiz.
Filtremizde 15'ten fazla etkinlik var. Ama sadece en çok istenen olayları açıklayacağız.
Son ayakta kalan adam
Bu özel etkinlik için yeni bir sistem oluşturduk ve sunucuda özel bir eğlence yaptı.
>>New upgrade for LMS:-
``````````````````````
- Disable invite a pt for ur friends for a fair fight.
- Disable matching a pt as well.
- Disable Opening cap to avoid any bug.
- Freezing inside event to avoid any cheat​
Kill GM Event
Herkes için en sevilen olay. Bu etkinlikten 2 versiyonumuz var. Ve diğer sunucu gibi gecikme olmadan hatalar ile yapmak. Bu, BOT char öldüğünde ve kazanan için küresel hale geldiğinde, ikinci tur birkaç saniye sonra başlar.
1- Son isabet kazanan oyuncu
2- Daha yüksek toplam isabet hasarı olan kazanan
​
Daha fazla eğlence için daha fazla ppl aldıkça diğer otomatik etkinlikler etkinleştirilecek
Auto Uniques Event
Hide & Seek Event
Kill GM [Last hit win]
Kill GM [Higher Total damage win]
LPN [Lucky Party Number]
LPC [Lucky Private Chat]
LGC [Lucky Global Chat]
Trivia Event
Arrange Event
Complete the Word Event
Choose the correct answer Event
Lucky Stall
Alchemy Event
Sonunda hepimiz için iyi bir sistem sunacağımızı umuyoruz
Herhangi bir sorun veya öneriniz varsa lütfen bana bildirin

Change Log #1

- Mobs EXP has been increased 4x
- Boneroc unique EXP has been increased
- Job Unique EXP has been increased
- Gold drop rate has been increased
- 14D Drop rate has been increased
- Stones bug has been fixed
- Rare Vigor potion price has been decreased
​
Son düzenleme: